Artworks to complete your interior
Some rooms cry out for a beautiful artwork. Think of a beautiful painting above the sofa, personal photography in the hall or another artwork as a beautiful eye-catcher. Mirjam presents a special collection of original, high quality and affordable artworks created by international artists. The collection includes original oil paintings, photography on d-bond and monotypes. Additionally, RHW is also the perfect contact for interior designers who are looking for unique and affordable art in the private sector or project design? All detailed pictures of the available artworks can be viewed on the Instagram page.
Are you interested in any of the artworks featured on this website? Then ask for more information about the collections (such as prices and viewing opportunities) by contacting RHW.
Characteristic of the artworks of the Swiss Alex and Felix is the staging; the actual staging of everything you see on the final artwork. With the enormous diversity of objects and materials that fit each story, metaphor or stylistic figure, Alex and Felix create a setting for the pictures, an imaginative, often slightly absurd and surrealistic world.
It is a conscious choice to construct the landscapes in real life and not on a screen. It is precisely because of these multi-structured backgrounds that these crazy photographs never give the impression of being artificial. RHW can deliver all photos in any size and material. See all 4 series and the specials by Alex and Felix.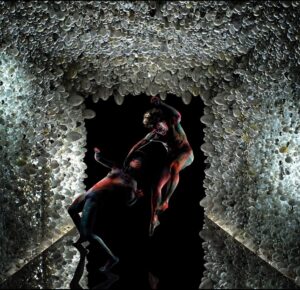 We fight by projecting our mental and physical frustrations onto one another. But what if during such a fight we are forced to look at ourselves? Look carefully around you. Mirrors and lights are on you. The confrontation is just not with another human being – but with yourself. What is your fight?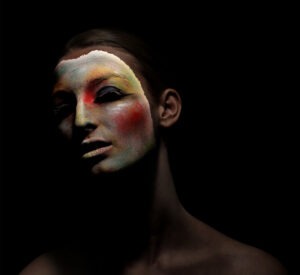 "He who looks outward, dreams. He who looks inward, awakens." c.g. Jung. We imitate, play socially devised roles. The more polished the act, the less we distrust the actor. We want to be and see the perfect lie. Faces turn into masks. We are born as unique individuals. Role behavior can exclude and limit. But how free are we in choosing our roles?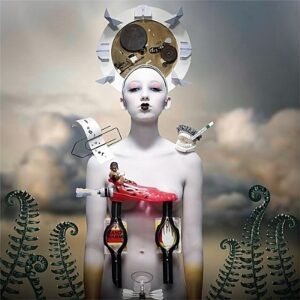 13 Queens, 13 life stories waiting to be discovered, filled with very familiar objects from our everyday lives. The marks of power, the signs of their dreamland, hang from their bodies, stick to their skin and surround the bulb of their heads. The magic of this series comes from the details, from the reinterpreted use of objects and from the desire to find more and more magical ornaments to discover the story of her life.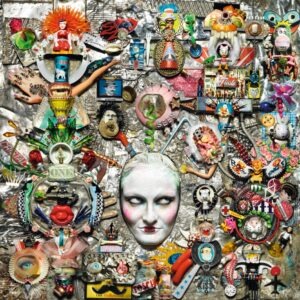 Under Construction. We live in a world where each person creates his personal universe. Who do you want to be later on? And how do you give meaning to your constantly changing self and environment? Sit down. Look closely. And develop, without perspectives of others, your own view of the world. Do you want to stay in this world, or give a different meaning to it?